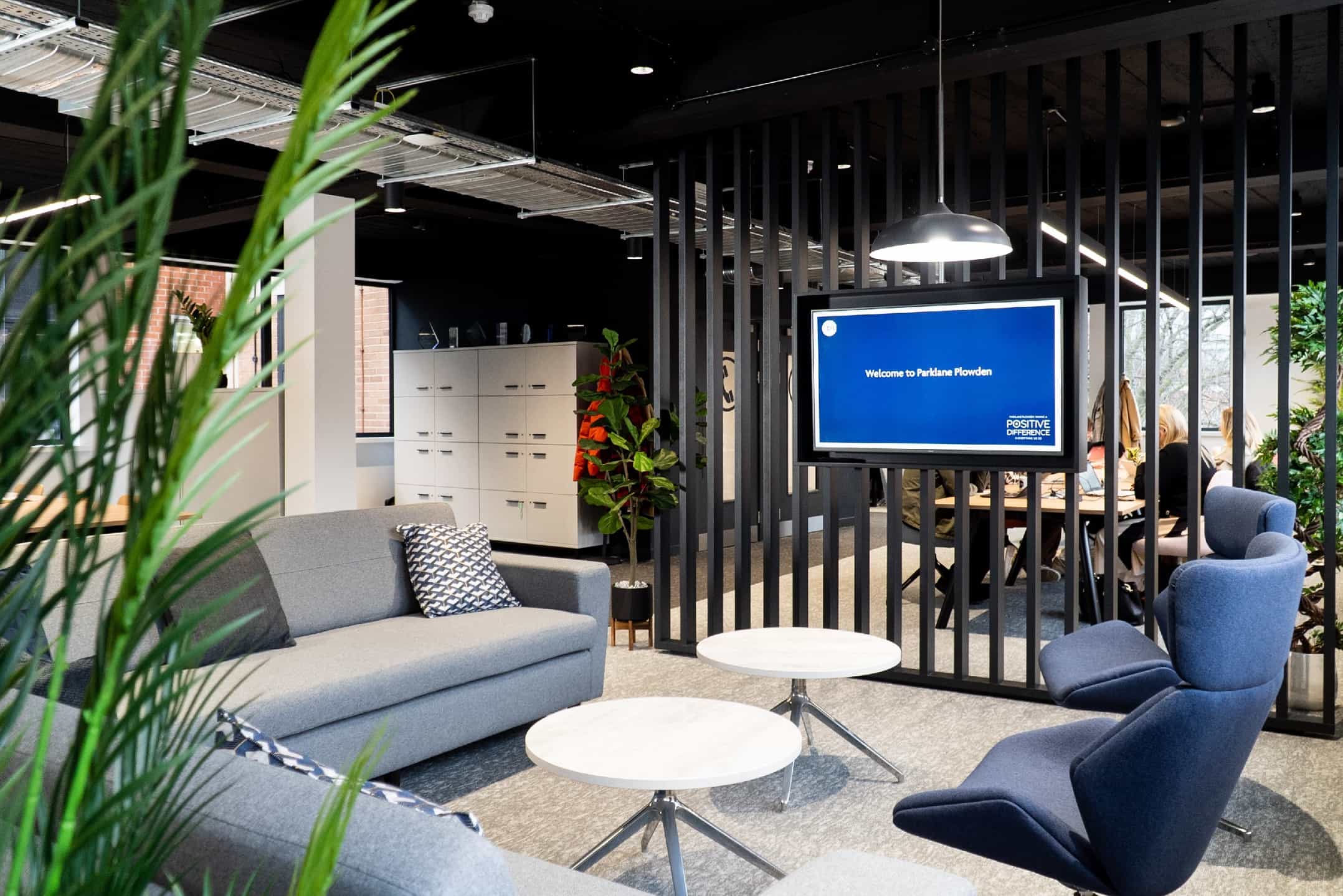 14 February 2022
Parklane Plowden Chambers reopens after six-figure refurbishment of Leeds City Centre premises
Parklane Plowden Chambers has reopened following the completion of a six-figure refurbishment of its four-storey, 11,000 sq ft premises on Westgate in Leeds city centre.
The chambers' internal space has been reorganised to create a high-quality working environment for its members and staff colleagues which supports flexible work patterns and remote hearings.
Featuring a barristers' lounge and study to enable agile working, the refurbished premises also has dedicated phone and video facilities to support remote conferences and court hearings.
The building's external entrance has been remodelled and a new lift has been installed, while flexible meeting rooms have been introduced alongside a south-facing roof terrace. A new and enhanced ventilation system has also been installed throughout the building to increase airflow.
Commenting on the refurbishment, Parklane Plowden head of chambers, James Murphy, said: "This investment demonstrates our commitment to further enhancing our reputation as a vibrant, progressive chambers alive to the evolving needs of clients, members and colleagues.
"Our shared purpose at Parklane Plowden is to make a positive difference in all we do through expert advice and advocacy combined with excellent client care.
"We've applied our 'positive difference' principle to the refurbishment and it has enabled us to create an outstanding place where talented people want to work. We very much look forward to welcoming clients back to our newly-refurbished premises."
The refurbishment completion follows the set's announcement last November of an evolved brand identity and a new website as part of its investment strategy to deliver continued expansion.
Leeds-based Bowman Riley Architects designed the new workspace and the fit-out was completed by Bradford-based Hurst Stores & Interiors. Shelby Group, a construction consultancy based in in Poulton-le-Fylde, Lancashire, managed the delivery of the project.
Take a virtual 3D tour of our refurbished premises by visiting our facilities page.