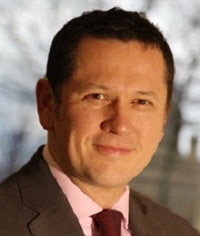 22 March 2017
Steven Turner shortlisted for Northern Law Award 2017
Steven Turner, Parklane Plowden barrister has been shortlisted in the category 'Lawyer of the Year' at the 2017 Northern Law Awards.
Steven Turner is a prominent barrister who has worked in the North and nationally for over 20 years. He has developed a reputation for handling complex high-profile personal injury and commercial litigation and regularly appears in the Court of Appeal.
Recent cases which Steven has been involved in include the McBride & Clayton credit hire rate case where the Court of Appeal found in favour of the Insurers and the Choudhury v Markerstudy case in which the Court denied pre-LASPO costs as the litigation work had not started.
As a successful finalist, Steven Turner has been invited to attend a judging event where he will meet with the panel of judges to discuss his nomination.
We look forward to seeing clients and colleagues at the award ceremony in Newcastle on 1st June 2017.