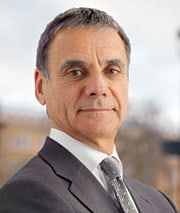 25 March 2003
Stress at work – Where are we now?
Howard Elgot, of Park Lane Chambers, Leeds, who appeared in the Court of Appeal in the case of Hatton -v- Sutherland, examines two important issues in stress at work cases, namely foreseeability of injury and the impact of an Employment Tribunal claim on the availability of a High Court or County Court remedy. As the law stands it is extremely difficult for a claimant to succeed in a High Court or County Court claim for work-induced psychiatric illness (Hatton -v- Sutherland [2002] 2 All E.R. 1) and even more difficult where there has been or even might have been Employment Tribunal proceedings for unfair dismissal (Eastwood -v- Magnox Electric [2002] EWCA Civ 463).
In Hatton -v- Sutherland the Court of Appeal gave what one might have hoped was a definitive judgment in four stress at work appeals heard together. That case was soon followed in the Court of Appeal, however, by Eastwood -v- Magnox Electric, Young v. Post Office [2002] EWCA Civ 661 (a "second breakdown" case in which the claimant succeeded) and McCabe -v- Cornwall County Council [2002] EWCA Civ 1887.
However, in one of the 4 Hatton cases (Barber v. Somerset County Council) permission to appeal to the House of Lords has been granted. Thereafter permission to appeal was granted to the claimants in Eastwood. Finally, the House of Lords considered a petition for leave to appeal in McCabe on 21st March 2003. The outcome is not known at the time of writing, although the general issues would appear to be roughly similar to those in Eastwood. It is thought that none of these appeals will be heard before October 2003, with decisions some time after that. Perhaps the most difficult hurdle for a claimant to surmount set by the Court of Appeal in Hatton is that of foreseeability of injury.
It was said that because of the very nature of psychiatric disorder, such disorder was likely to be harder to foresee than in cases of physical injury. It is important to note, however, that the Court of Appeal in Hatton was dealing only with arguments advanced on the basis of common law tort, i.e. The breach by an employer of the common law duty to take reasonable care for the safety of its employees. In many cases of workplace stress a claimant will be on firmer ground if he can show breaches of the Working Time Regulations 1998.
The Regulations were passed as a health and safety measure pursuant to the EC Working Time Directive (No. 93/104/EC) etc. So here the risk of damage to health is clearly foreseeable. Similarly a claimant might be more likely to prove foreseeability if he or she can show a breach of the implied term in his contract of employment that the employer shall not, without reasonable or proper cause, conduct itself in a manner likely to destroy or seriously damage the relationship of confidence and trust between employer and employee. This was not examined in the four Hatton cases (notwithstanding that Jones v. Sandwell M.B.C.
Might have been thought of as a "bullying" case), but was the basis of a successful claim for psychiatric injury in Gogay -v- Herts C.C. (2000) IRLR 703. Hale L.J. Gave judgment in both Hatton and Gogay. The problem with such an approach is that such extreme behaviour on the part of an employer will inevitably lead to an actual or potential claim for unfair dismissal.
As the law currently stands unfairness in the manner of dismissal of an employee (even where the dismissal is a constructive dismissal) does not give rise to a common law action, whether founded in contract or tort, but must be the subject of Employment Tribunal proceedings (paragraph 23, judgment of Peter Gibson L.J., Eastwood -v- Magnox Electric, relying upon the speech of Lord Hoffman in Johnson v. Unisys [2001] 2 WLR 1076). Instead, the claim for personal injury must be pursued in the Employment Tribunal within the shorter limitation period and within the damages cap.
This produces great uncertainty as to where the line is to be drawn so as to define the commencement of "dismissal" (see McCabe) and a situation where there is no equality of treatment of similarly injured victims of workplace breaches of duty. The current state of the law has been heavily criticised by the Court of Appeal in McCabe, by the editors of Harvey on Employment Law, and by many Employment Tribunal chairmen, who have no training in the quantification of claims for personal injury. Whatever the outcome of the appeals it is to be hoped that their lordships take the opportunity to consider these cases together and provide clear guidance in an area of law where even factual issues are often of great complexity.