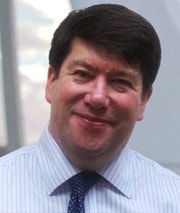 15 May 2015
Success in the European Court of Justice – David Reade QC appeared.
The CJEU has handed down Judgment in Valerie Lyttle (and others) v Bluebird UK Bidco 2 Limited. This forms part of the Woolworths litigation, USDAW v WW Realisation 1 Ltd (in liquidation). The two cases having been argued before the Court together. These are the long-awaited Judgments of the CJEU on the meaning of "establishment" for the purposes of collective redundancy.
David was the only representative of an employer appearing before the Court, he was instructed by DLA.
The Judgment in Lyttle provides further guidance on the meaning of "establishment", restoring the orthodoxy of the UK approach to collective redundancy The Judgment mirrors the Press release issued at the beginning of May in connection with the Woolworths Judgment ( link to previous Littleton comment on 1st May).A full analysis of the implications of the decisions for collective redundancies in the UK will appear here shortly.