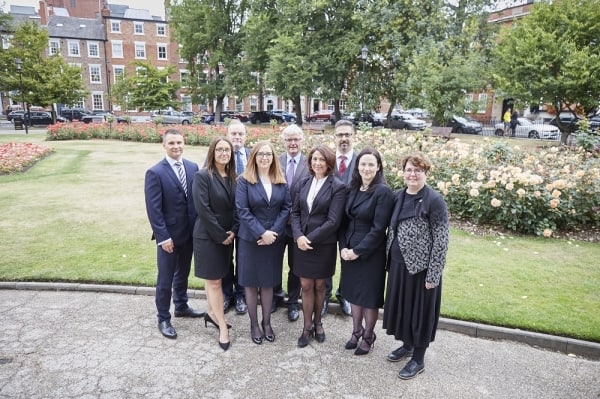 28 August 2018
Team of the leading Chancery and Commercial barristers join Parklane Plowden Chambers from St Philips.
The barristers have moved to Parklane Plowden over the past few months, and have recently been joined by Clerks, Stephen Render and Claire Shephard.
The barristers joining Chambers are: Sarah Harrison [1989], Sean Kelly [1990], Marisa Lloyd [1994], Stuart Roberts [1994], Peter Cherry [2003], Jonathan Gale [Door Tenant, 2009], Anna Metcalfe [2010] and Cait Sweeney [2012]. Their areas of expertise cover: Probate, Inheritance & Trusts; Property; Intellectual Property and Business & Commercial law.
Barrister Sarah Harrison, the most senior of the new additions said, "The opportunities arising from the new Business and Property Courts in Leeds and Newcastle means that Parklane Plowden Chambers is a natural fit because of its dual-base in both cities. Chambers forward-looking approach and the business acumen of the managerial team made the move an extremely attractive option. Chambers is now home to what we believe is an unrivalled team of specialist chancery and commercial barristers on the North Eastern circuit, able to service the legal needs of law firms both regionally and nationally."
"This latest development for Chambers is part of our ambitious growth plan which we embarked on in 2015 when we undertook a unique and radical managerial restructure." says Head of Chambers, Christopher Williams. "Our absolute focus on what's happening in the legal market, and willingness to make timely and strategic business decisions that are good for chambers and its members, has enabled us to attract this highly reputable team of barristers and clerks. We're absolutely delighted that they chose to join us and look forward to developing the team and work further."
[August 2018]