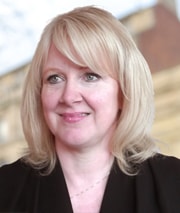 27 January 2017
The Family Team are delighted to announce that Deborah Shield has successfully qualified as a Children's Arbitrator and is now a member of the Institute of Family Law Arbitrators (IFLA)
The Family Team are delighted to announce that Deborah Shield has successfully qualified as a Children's Arbitrator and is now a member of the Institute of Family Law Arbitrators (IFLA).?
You can visit Deborah's profile by following this link.
For enquiries on her availability and rates please contact Mark Williams, Practice Director to the Family Team.