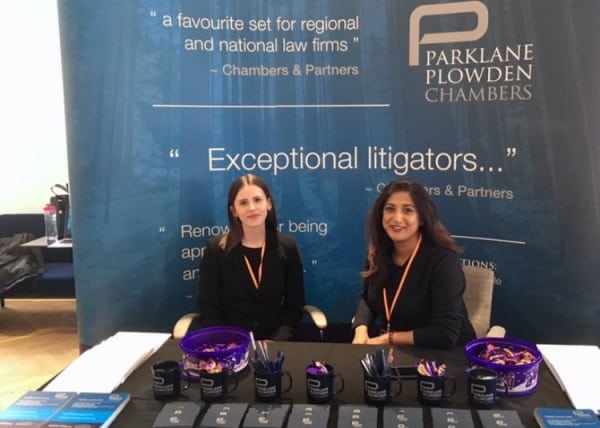 8 November 2018
Application Hints and Tips from the PLP Juniors
Bonfire night might be over, but we are hoping that some of you still have a burning desire to come and find out about the life of a barrister at Parklane Plowden. Mini-pupillage applications are now open until midday on Friday 7th December and pupillage applications will be opening soon.
With that in mind, we thought that it would be useful to provide a few hints and tips from various members of the team of barristers under ten years call.
Please remember that your application should reflect who you are because that is who we want to meet and get to know. Barristers come in all shapes and sizes with all sorts of weird and wonderful personality traits. Most applicants will have strong academic credentials, but it is the things that you enjoy and are interested in that will set you apart. So, if you have unusual hobbies, please tell us about them.
Don't be coy or shy. We really want to know if you have done well at something. If you came top of your class in advocacy, or anything else for that matter, tell us.
Pupillage fairs and other events like them are an excellent way to come and meet members of Chambers. Talking to members will give you the chance to ask about what types of work we do and will make it easier to explain in your application why you want to come to us. We regularly get emails from our members telling us about interesting people they met at pupillage fairs who they are hoping will apply for mini-pupillage.
Give yourself the time to write an application. We know you are busy and are probably applying for a lot of different things, but you significantly increase your chances of success if you take just an extra ten minutes to proofread your application or give a bit of extra thought to your answers.
We know that sometimes life doesn't happen as you planned. Don't focus on the negative things, rather tell us what you did instead. The things you do when life gets tough shows us that you have the skills needed to cope with a life at the bar.
If at first you don't succeed, do not give up. Many barristers do not get pupillage after their first interview. Use each application and interview as an opportunity to figure out what to work on for next time.
Find your place. If you do mini pupillages and have interviews you will find that every set of chambers is different to the next. However, for most barristers, they will tell you that they just knew when they found the right chambers for them.
Finally, as a member of the under 10s team recently put it, 'fake it 'til you make it'. A barrister needs to be confident, so if you approach your applications with confidence you put yourself in a much better position to succeed.
Good luck!
You can follow PLP members under 10 years call on Twitter @plowden_10