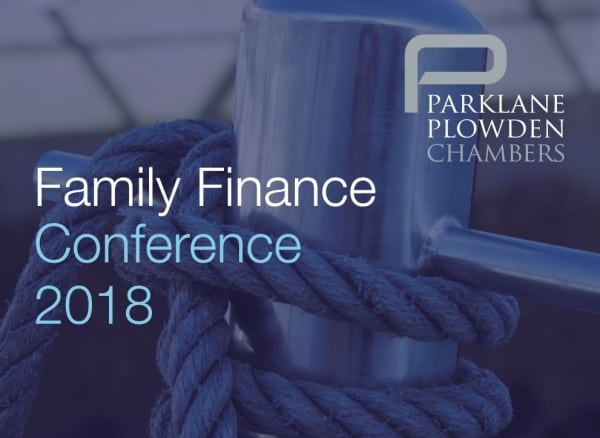 5 September 2018
Family Finance Conference 2018
Date: 25th October
Venue: Radisson Blu (Leeds), No.1 The Light, The Headrow, LS1 8TL.
Conference: 12:30pm - 4:30pm
Lunch and Registration: 12:30pm - 1:30pm
Drinks: 4:30pm onwards
Half Day Delegate: £75.00+VAT
Speakers:
Elizabeth Darlington - Barrister, Parklane Plowden
Duncan Maxwell-Stewart - Barrister, Parklane Plowden
Paul Cobley - Certified Financial Planner Practitioner and Director, Oak Barn Financial Planning
Caroline Haslam - Senior Manager Forensic Services, PwC
#PLPFamilyFinanceConf
A confernce flyer and programme is available here.
If you would like to attend this event, please contact Mark Williams: mark.williams@parklaneplowden.co.uk.