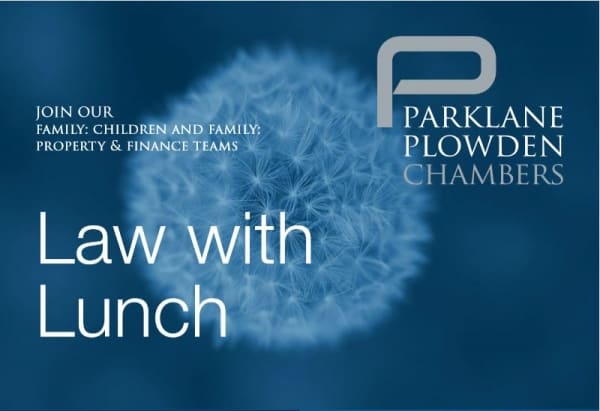 27 February 2019
Law with Lunch 2019 | Family – A series of Case Law Updates
Join our specialist team of Family: Children & Family and Family: Property & Finance barristers for a series of Case Law updates.
Barristers will deliver a series of bitesize, lunchtime talks covering the family law legal issues of the moment.
From the latest case law, to procedural tips, these sessions are ideal for busy practitioners who want to grab some lunch whilst at the same time ensuring their legal knowledge is bang up to date!
Dates:
2nd April - Leeds Chambers
Presented by:
Julia Nelson, Gemma Meredith-Davies and Iain Hutchinson.
Topic:
Parental Alienation
23rd May - Leeds Chambers
Topics:
"Applications under ToLATA and Schedule 1" by Elizabeth Darlington and Paul Edwards.
Time: 12:00pm
Cost: £15+VAT per session
Light Lunch available throughout
Places are limited so book early to avoid disappointment: mark.williams@parklaneplowden.co.uk or hannah.townsend@parklaneplowden.co.uk.
The full flyer can be viewed as a pdf here.