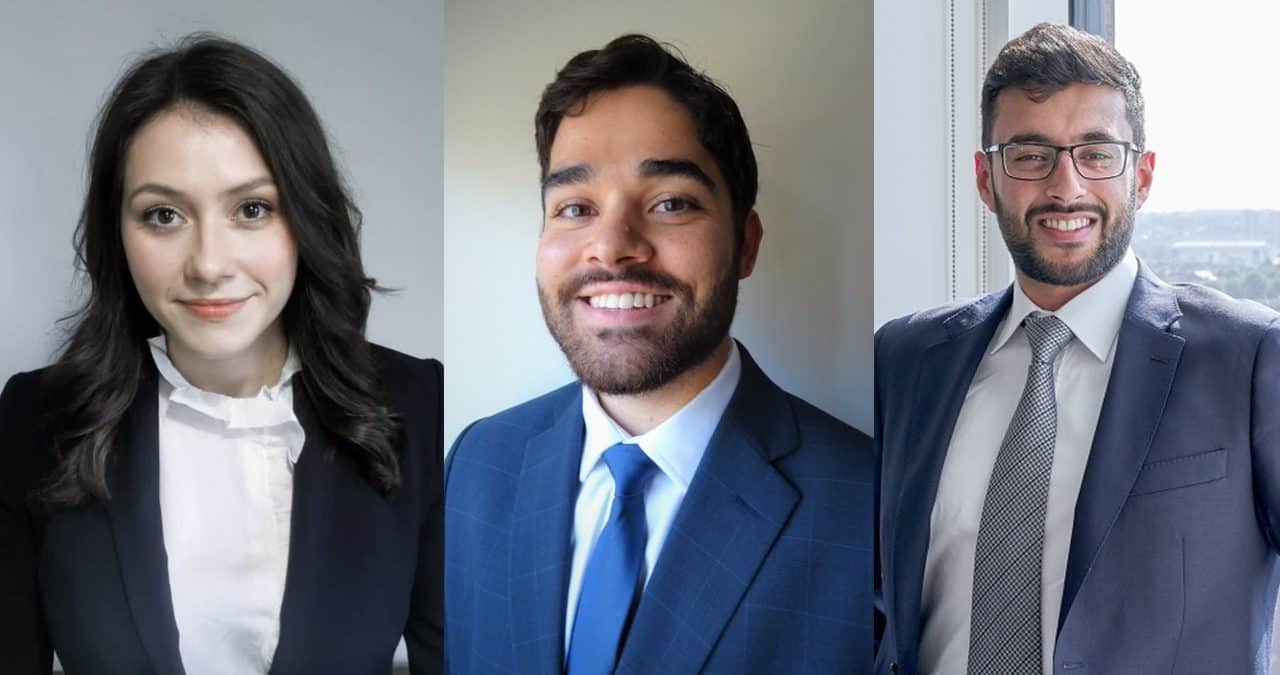 5 October 2021
Parklane Plowden Chambers welcomes three new pupils, 2021/22
Chambers is delighted to welcome three new pupils 2021/22 – Sophie Watson, Andrew Mohamdee and Bharat Jangra.
Sophie Watson is commencing her specialist civil law pupillage under the supervision of Leila Benyounes and Colin Richmond. Following her Postgraduate degree, Sophie worked in the Healthcare Litigation Department as a paralegal with Hempsons. In her role, Sophie managed her own case load of pre-action clinical negligence cases on behalf of NHS Resolution.
Andrew Mohamdee is joining the Family team under the supervision of Farzana Tai. Prior to beginning pupillage, Andrew worked as a divorce and family finance paralegal. During this time, he worked on a wide range of cases covering all stages of the divorce and financial remedies process, as well as private child arrangements and public child work.
Bharat Jangra is beginning his specialist civil law pupillage under supervision of Gemma Lieberman and Tim Wilkinson. Following his completion of the BPTC, Bharat worked as a catastrophic injury paralegal at a top ranked law firm focusing on brain and spinal cord injury cases.