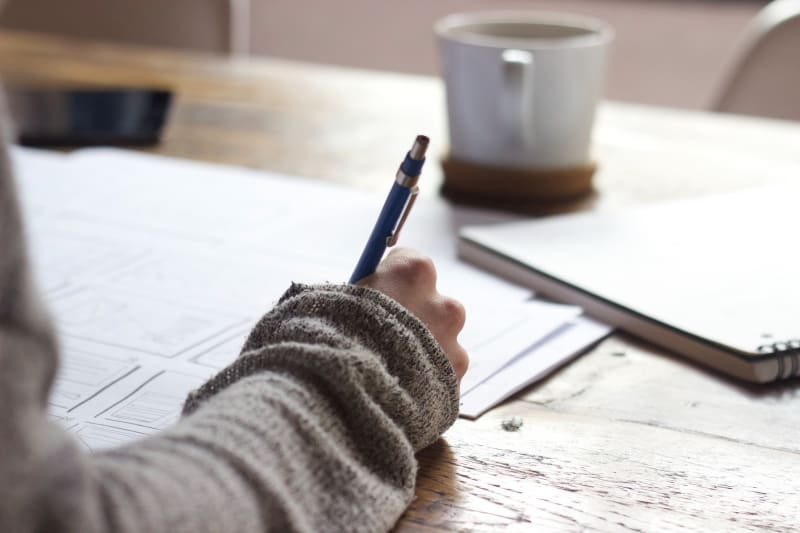 3 December 2020
Securing a Pupillage: Common Questions When Making Applications
Written by May Martin, Patrick Hulley and Holly Challenger.
How do I decide on which type of pupillage/practice area to apply for?
Patrick: My experiences during mini-pupillages and marshalling moulded my applications in the direction of applying for specialist family law pupillages, exclusively. Having the opportunity to see what the day-to-day practice of a barrister in my desired area of law was invaluable in helping to nail down my preference. However, if you are not set on any particular practice area, there are a number of sets that offer general common law pupillages, giving you the chance to observe and practice in a number of different areas of law during your pupillage and beyond.
May: Whilst it's great to have an idea of what area of law interests you, don't worry too much if you haven't settled on a specific practice area when you're applying for pupillage. Look for sets that offer pupillages which allow you to observe a range of practice areas and explain in your application form that you're interested in a variety of different areas of law.
Holly: My experiences of chancery and commercial practice during mini-pupillages informed my decision that I wanted to apply for a specialist pupillage. Having developed an interest in these areas of law through academic study, mini-pupillages confirmed that this was my preference for practice too. If you think you have decided on a specific practice area but get the chance to try something else, I would suggest doing so. I attended a mini-pupillage at a general civil set which ultimately helped inform my decision that I wanted a specialist pupillage and helped me to justify this decision to interview panels.
How should I research the sets to apply for? What should I be looking at?
Patrick: Your starting point should always be the Chamber's website and in particular the profiles of the most recent pupils and junior tenants. Put your CV alongside these pupils and tenants and see how you compare. Be thorough and realistic in your comparison. If there are gaps between your CV and those already in the particular set, it may be that more experience/work is needed to improve your CV or perhaps you should reconsider whether you should apply to that set.
May: It's always good to try and get a feel for a particular Chambers before you apply. I'd recommend Twitter as a way to get information on sets that they might not put on their website and be on the look-out for any virtual events that a set might be organising.
Holly: Meeting people from a particular set is a fantastic way to get a feel for that set. Whilst this is obviously more difficult at the present time, chambers are still attending virtual events such as pupillage fairs and other networking events which students can attend. This allows you to ask questions to members of chambers and get a feel for their practice. Speaking to junior members can give you an idea of what you could potentially be doing in a few years were you to join that set, whilst speaking to more senior members can demonstrate how your career could progress in the longer term.
How many applications should I make?
Patrick: There are many different opinions out there on how many applications to make. From my personal experience, quality over quantity should always be the starting position. In my opinion, five quality, well researched and thoroughly considered applications are likely to be more successful in securing interviews than 20 hastily made ones. I caveat this by making it clear that If you are organised enough to make 20 quality applications, then you should do so.
May: I'm firmly in the camp of quality over quantity. It's really easy to distinguish a well-drafted application from a rushed one, so spend your time making sure that the applications you do submit are the best that you can make them.
Holly: This depends on the area of law in which you wish to practise and the geographical area in which you wish to practise. There is not much point in applying to chambers that do not offer a pupillage in the area of law you are interested in; chambers will be able to tell if you are not genuinely interested in the work they do. Similarly, if you want to live and work specifically in Leeds then there is not much point in applying to chambers in Liverpool just for the sake of it. When conducting your research, make a list of the chambers that offer pupillage in your preferred area of law and that are based in the region in which you wish to practise. These should be the focus of your applications. If you do not have time to apply to all of them, I would suggest prioritising a smaller number and doing them well rather than making rushed applications to all of them.
How do I make my application stand out?
Patrick: In making your paper application to chambers you are effectively selling yourself and your experiences to the reader. A useful piece of advice I was given was to think of your unique selling point and work an angle from that viewpoint. Are you a talented sportsperson who has dedicated themselves to training and developing your skills over a number of years? Have you held positions, paid or voluntary, that involved positions of weighty responsibility and trust? Do you perform on stage in shows or performances before large crowds? Everyone has something, find yours and your application will be memorable.
May:Use your experiences to help you convey your personality through your application form. If you include examples when answering questions, it allows Chambers to build up a picture of you as a person which will help to make you memorable. The hobbies and interests question is often overlooked but it's an important way of telling Chambers who you are as a person and what makes you interesting.
Holly: People often think that making your application stand out is about having interesting hobbies. If you do, then of course mention them. But if you don't consider your hobbies to be particularly "different" or "exciting", that is fine too. Be truthful in your answer to the question as it will be obvious, especially at interview, if you are not genuinely interested in something you have written in your application. You can make your application stand out in other ways, for example if you are asked to write about a proposal for law reform and you have an interesting idea about this. Finally, whilst you want to make your application stand out, you don't want to make it stand out for the wrong reasons so make sure there are no obvious spelling or grammatical errors!
Is my non-legal work experience relevant? Should I include it?
Patrick: Yes, it is relevant. Yes, you should include it. But do not overstate or exaggerate its value. Working in a shop or behind a bar in a pub is not legal experience (even if one of the regulars at the pub is a barrister), but they do, for example, involve interpersonal skills and managing 'clients' as part of their roles. These skills and experiences have relevance to your application. They add depth and colour but should not be the main focus of your application.
May: Particularly for people who went straight through from school to university and then the BPC, non-legal work experience can help in providing some 'real life' experience to your application. Interpersonal skills are key at the Bar, so any experience you have in a work environment will strengthen your application, although, as Patrick said, it should not be the focus.
Holly: Non-legal work experience is definitely relevant and should be included. During any previous employment you will have developed some transferrable skills which will be relevant to a career at the Bar. It is, however, important to pitch it at the right level. Having worked in customer service does not necessarily mean you will be a fantastic barrister because you know how to interact with clients; there is obviously more to being a barrister than this. However, it helps you to demonstrate that you have developed one of the skills required for a career at the Bar and gives you a good example if asked to demonstrate this skill.
Do you have any top tips?
Patrick: Write yourself a list of the most important qualities that any barrister should have. Put these on a word document, post-it notes or pin board within view when writing your applications. When answering questions link any example/experience that you give back to one or multiple of these qualities to evidence your abilities.
May:Before you look at application forms, make a big list of your achievements and experiences. When filling out forms, use this list to support and add to your responses. Once your application is complete, go back and check that you've included the achievements that you think are the most impressive and that you really want Chambers to be aware of.
Holly: Be yourself in your application forms and let some of your personality come through. Don't just write answers that you think chambers want to hear. If you do, it may get you an interview, but it will be obvious at the interview if your answers were not genuine. Panels will very likely ask you questions about your application form at some point, so make sure if you write about something in your application you can expand on it if asked about it at interview. Another good piece of advice I received was that your written application is the first piece of "written advocacy" that chambers will see from you; you want to create a good impression so make sure to express yourself clearly and ensure you proofread it!