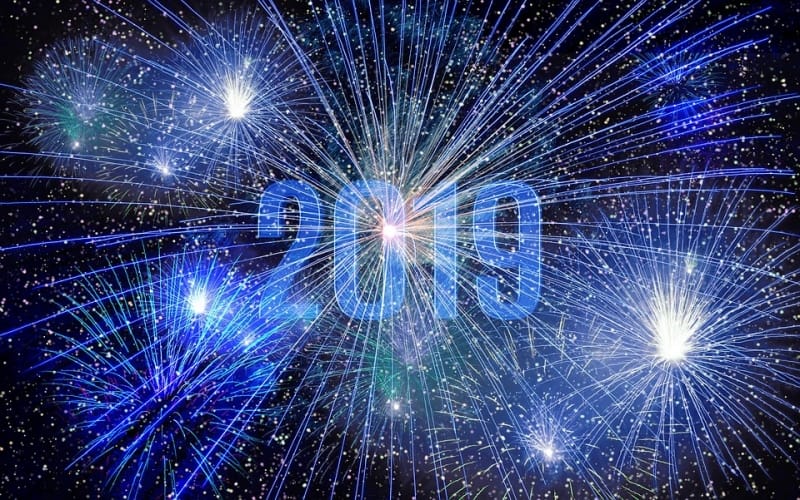 20 December 2019
As the year draws to a close, we look back at some of our highlights from 2019. Due to an ever-increasing client base and growth in barrister numbers, we've had another successful year. Not just financially, but also through the strengthening of our teams and success in key activities such as our comprehensive solicitor training schedule, online presence and business development programme - all of which have helped to cement our position as a leading Northern Chambers.
2020 is set to be a significant one for Chambers' Family Team. From 3rd February 2020, 13 new barristers will be joining the team joining from Zenith Chambers. This will be the biggest single team acquisition in Chambers' history and will result in us being home to the largest team of specialist family law barristers on the North Eastern Circuit.
Case Highlights
We continue to be involved in leading cases across several of our core fields, a particular highlight being the recent Supreme Court success by barristers Richard Copnall and Abigail Telford in Thomas Arthur Watkins v Hugh James Ford Simey Solicitors [2019] UKSC 54 concerning solicitors negligence arising from the VWF litigation against British Coal. The Claimant's solicitors failed to properly advise on a settlement offer, which didn't include a services award in respect of the need for assistance in performing domestic duties. The case was one of the first heard by the Supreme Court sitting in Cardiff over the summer.
Barrister, Steven Turner, appeared in the Court of Appeal in the case of British Airways PLC v Prosser[2019] EWCA Civ 547. The case provides welcome guidance to practitioners as to the lengths solicitors are expected to go when faced with a challenge to a VAT invoice from a third-party supplier.
Specialist Probate, Inheritance and Trusts barrister, Sarah Harrison, successfully represented a ballet dancer who gave up her career to care for her dementia-stricken grandmother, securing a £110,000 settlement from the estate.
In April 2019, Howard Elgot successfully represented a claimant in a psychiatric hospital brain damage claim. HHJ Freedman, sitting in the High Court, approved a settlement on behalf of the Claimant in the sum of £1.5 million.
Tariq Sadiq bagged a win for Mulberry in first philosophical belief claim considered by the Court of Appeal. In Gray v Mulberry Company (Design) Ltd [2020] IRLR 29, the Court of Appeal found that the Claimant's belief in the statutory human or moral right to own copyright and moral rights of their own creative work and output did not amount to a philosophical belief.
Andrew Sugarman secured a £700,000 pay out for a Primary School Head Teacher in a well-publicised sexual orientation discrimination and unfair dismissal complaint, after a successful trip to the EAT to defend the judgment (https://www.bbc.co.uk/news/uk-wales-50441566).
Appointments
Sara Anning was appointed as a Judge to the First Tier Tribunal and was assigned to the Health, Education and Social Care Chamber, which includes covering the Mental Health Jurisdiction.
In March, five barristers were appointed to Deputy District Judge and the Lord Chief Justice has deployed them to the North Eastern Circuit:
Hylton Armstrong
Michael Ditchfield
Stuart Jamieson
Kirti Jeram
Tom Nossiter
Tariq Sadiq was appointed to the Equality and Human Rights Commission Panel in May. The Commission provides advice and guidance to individuals, employers and other organisations, reviews the effectiveness of the law and takes legal enforcement action to clarify the law and address significant breaches of rights.
Seamus Sweeney and Kirti Jeram were appointed as full-time Employment Judges in August, Seamus sits in North Shields Tribunal and Kirti in Nottingham Tribunal.
Sara Anning and Dominic Bayne were appointed as Judges (Recorder Family) on the North East Circuit. Their appointments took effect on the 16th September 2019.
In October, Joanne Astbury was appointed as a Circuit Judge to the North Eastern Circuit.
Tariq Sadiq appointed as a Deputy Chair of the Central Arbitration Committee (CAC) in November.
Andrew Sugarman was appointed as a Chair of Royal Mail's National Appeal Panel.
New Members
Several of our teams were boosted by the arrivals of new barristers in 2019:
Michael Ditchfield – February 2019
Tariq Sadiq – March 2019
Patrick Taylor – May 2019
Nicola Phillipson TEP – November 2019
13 new barristers have also been confirmed as joining the Family Team on the 3rd February making our family team the largest on circuit.
Throughout 2019 we also welcomed several tenants following successful Pupillages:
Megan Crowther
Emily Chipchase
Jade Ferguson
Jade's tenancy was particularly poignant as she became our 100th tenant in Chambers; coinciding with 2019 marking one hundred years of women in law following the introduction of the Sex Discrimination Removal Act 1919.
The 'First Hundred Year' project explores the evolving role of women in law and shines a spotlight on the pioneering female lawyers who have helped shape the profession
Awards
Won
Regional Bar: Set of the Year – The Legal 500 UK Awards 2020
In-House Finance Team of the Year at the Yorkshire Accountancy Awards 2019
Shortlisted
Barristers' Chambers of the Year – British Claims Awards 2019
Chambers of the Year – Yorkshire Legal Awards 2019
Barristers' Chambers of the Year – Personal Injury Awards 2019

Events
2019 has been an industrious year of events, seminars and conferences!
Once again, our Law with Lunch sessions (run by all teams) proved incredibly popular, and we already have some dates confirmed for the new year from the Employment Team.
We've held several social events, including our Leeds Summer BBQ at East 59th and, more recently, our Newcastle Christmas Party at The Baltic. Both events were a great success, and thanks to the generosity of our guests (and barristers!) we've raised over £1000 for Cancer Research UK and St Oswald's Hospice.
Throughout the year we have held 5 key team conferences for Family: Children; Trusts Dispute; Employment; Commercial and we rounded off the year with a hugely successful Personal Injury and Clinical Negligence Conference which included medical and legal speakers and a live exoskeleton demonstration!
Thank you
We would like to take this opportunity to thank our clients for their continued support throughout 2019 and look forward to working with you in 2020!
Christmas Opening Hours
23rd – 24th December 2019: 8.30 am – 5.30 pm
25th – 29th December 2019: Closed
30th – 31st December 2019: 9.00 am – 5.00 pm
1st January 2020: Closed
2nd January 2020: Normal Working Hours