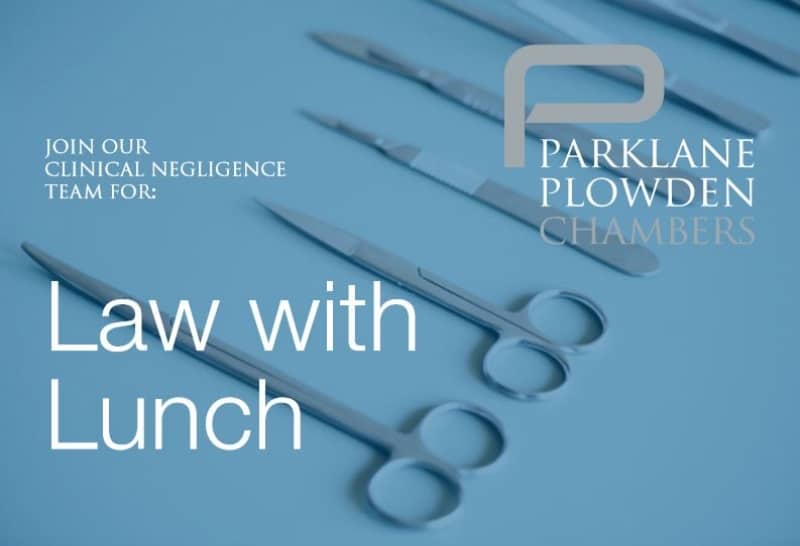 31 January 2020
Law with Lunch 2020 | Clinical Negligence
It is with regret that Law with Lunch March dates | Clinical Negligence have been cancelled.
Parklane Plowden Chambers has taken the decision to cancel the event in response to WHO's re-classification of COVID-19 on Wednesday 11th March.
Chambers takes the safety of our staff, barristers and instructing solicitors very seriously during this time.
Law with Lunch will be re-arranged for later in the year and details will follow in due course.
Our specialist team of clinical negligence barristers will deliver a series of bitesize, lunchtime talks covering the clinical negligence legal issues of the moment.
From the latest procedural tips, these sessions are ideal for busy practitioners who want to grab some lunch whilst at the same time ensuring their legal knowledge is bang up to date!
Dates:
20th March (Leeds)
Speakers: Abigail Telford and Jonathan Godfrey
27th March (Newcastle)
Speakers: Mike Hill
Cost:
£15 + VAT
Please email: Laura.Storr@parklaneplowden.co.uk to book.
#LawWithLunch